Sunset Atmospheres Lamp
That unmatched Golden hour lighting is hard to come by. The Sci-fi Atmospheres™ team wanted to create something powerful that can harness the beauty of sunset light rays and bring it to the comfort of your living space.
The Golden Hour, Any Time, Any Where


Immerse yourself in golden hour scenery. This light creates a natural glow that will make everyone look their most beautiful, making it perfect for photoshoots.
______
Transform your living space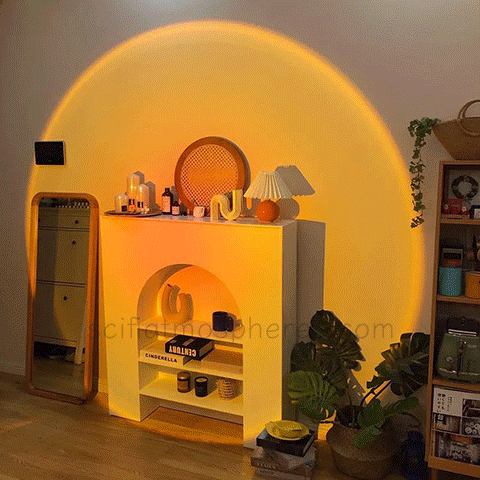 Feel the golden clocks that relax you and allow you to be in a magical atmosphere at any time of the day.
Create breathtaking silhouettes in your home decor, plants and your own figure.

______
Make a difference in your products with natural light!


Regardless of the product you will use, it provides constant daylight with the effect of depth and naturalness in all categories.

Tiktok, which will save you a lot of time by not having to wait for the best light of the day, will allow you to be one step ahead of your competitors in Ingstagram and Twitter shots.
______
#SUNSETATMOSPHERE
Share your posts on Instagram and tiktok using

 

#Sunsetatmospheres and

 

@scifiatmospheres. We will share you on our social media pages. Show us and our followers what you can do!
______
FEATURES

- Adjustable shine diameter
- Adjustable light head
- Very powerful and can light up any room size
______
High Quality Materials ★
We stand behind the superior quality of our lamps. If you wish to return your order for any reason, return it within 30 days of receiving your order and we will give you a full refund, no questions asked.
Share