INCREASE INSOLE(4 pieces)
Regular price
Sale price
$26.99 USD
Unit price
per
Sale
Sold out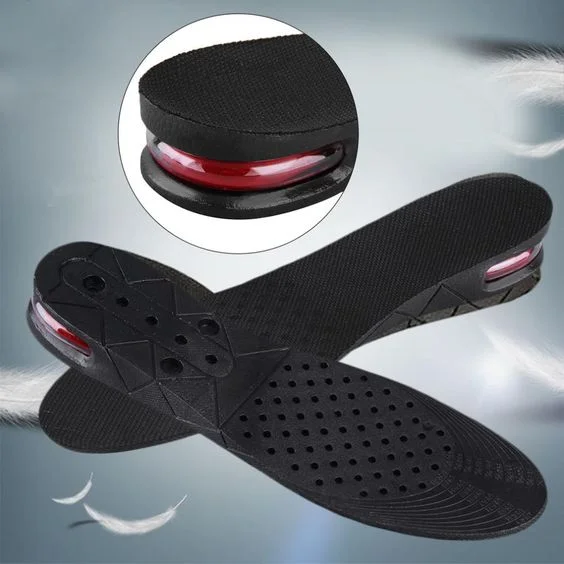 ※INCREASE HEIGHT

 

COMFORTABLY


* Increase your height by 1" to 4" inches!
* Enjoy extra comfort thanks to the special design that allows the air between insoles and shoes to circulate, helps to draw moisture away from your shoes, and keeps your shoes and feet dry and comfortable.
* They will be discrete inside of your shoes so you can be confident wearing these as a male or female!


※FREQUENTLY ASKED QUESTIONS 

Q. Are they comfortable when walking/running?
A. They feel super comfortable! Like if you're walking on clouds.

Q. Would they fit my size?
A. These are designed to fit every size. We provide pieces you can remove and adjust to fit your appropriate sizing.

Q. Will they fall off your shoe?
A. Absolutely not. They are made to fit like if nothing was there. You can wear them and run with them with no problems.

Q. How taller will they make me?
A. You can get as tall as your liking. We provide 3 different height increases that range from 2-4 inches of boost. You are in control of your height now!

Q. What if I'm not satisfied?
A. If for some reason you are not satisfied, you can return the items and a complete refund will be sent back.


Package Includes:
1x Pair of Insole (Left and Right Foot)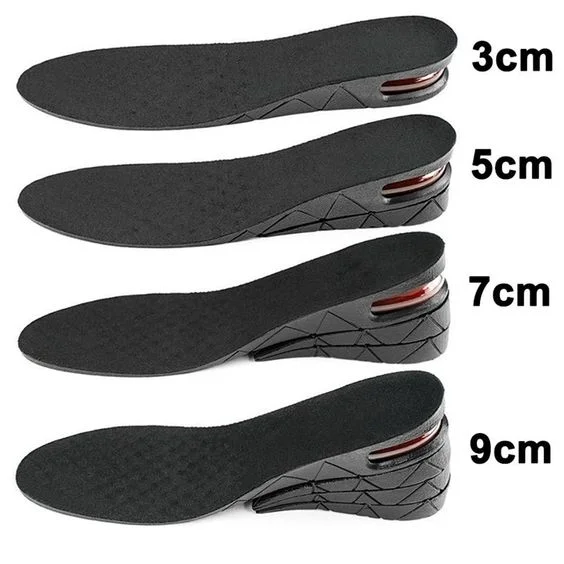 Share